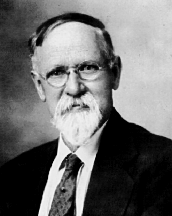 Please Click Here:
Sculptor Cyrus Dallin, sculptor of Paul Revere, honored in North End on 150th birthday
And Why Do We Share This With You?
Cyrus Dallin was a nephew of our own Cyrus Wheelock and spent time here in Mt. Pleasant. He is found on page 305 of the Mt. Pleasant History:
The men and women who took part in our theatricals during the early years of our dramatic efforts to render public service. The real leader and organizing genius was the Englishman, John Wallis, who had con­siderable ability and did much towards securing the formation of an efficient troop. Assisting him were the following gentle­men, according to my recollection: J. A. F. Beaumann, Alma Bennett, R. N. Bennett, W. W. Brandon, John Carter, Thomas Fuller, Henry Larter, Christopher Johnson, Gus Johnson, H. P. Jensen, Albert Candland, Thomas Gledhill, John Dallin,

Cyrus Dallin,

Orson Lee, William McArthur, William Morrison, James Reynolds, Bent Rolphson, Alof Rosenlof, Allen Rowe, William Rowe, Conderset Rowe, Joseph Gribble, John H. Seeley, Hans Han­sen, James Wishaw, Richard Westwood, and Cap Clem.
Biography courtesy Springville Museum of Art.
Cyrus Dallin was born in Springville, Utah, in 1861. His talent for modeling with clay was discovered while he was young. Friends later put money together and sent him to Boston in 1880 to train with the sculptor Truman A. Bartlett. He traveled to Paris in 1887 and studied at the Academie Julian. Successful in his studies in Paris, he was accepted into the Paris Salon where he won an honorable mention.
By 1900, Dallin was a teacher at the Massachusetts State Normal Art School, and the recipient of a contract for a monumental statue of Paul Revere to be placed in downtown Boston. He began his work on Paul Revere in 1883. A first through fifth model had been created during years of frustration, until the commission approved his final version in 1899. It took another 40 years to get the monument erected on the Paul Revere Mall near Old North Church in 1940. The Paul Revere statue, as well as those of Jane Dallin (1904), Scout (1910), and Appeal to the Great Spirit (life size at the Museum of Fine arts, Boston, 1912), are typical Dallin works of generalized dignity.
On a 1903 trip to his home town, Cyrus Dallin was invited to make an inspirational speech to the town's students; he agreed, and during the lecture, became sufficiently moved by the example his own success could provide that he offered to donate the plaster model for this fifth Paul Revere to the Springville schools.
Dallin came back to Utah every now and then, as he did for the unveiling of his Moroni atop the Salt Lake Temple in 1892-93. However, this former Utahn remained in the East, where he pursued a rather happy artist's life, riding on the crest of the popular vogue. He won a gold medal at the 1904 St. Louis Exposition for Sioux Chief, and at about the same time designed the model for a large Revolutionary War Soldiers and Sailors Monument , which won first prize in a 1906 competition.
Another major Dallin work that he had started in the late teens and completed in 1921, is Massasoit, which overlooks Plymouth Bay in Massachusetts. Another casting of the figure stands in front of the Utah State Capitol Building.
Dallin produced most of his work in the East, and in 1923 he received a master's degree from Tufts College, and in 1936 Boston University bestowed an honorary doctorate upon the "Old American Master." In 1943, at the age of 82, the artist died at his home in Arlington Heights, Massachusetts. The sculptor is often remembered for the words he spoke on his final trip west in 1942, "I have received two college degrees . . . besides medals galore, but my greatest honor of all is that I came from Utah."
Cyrus Dallin was born in Springville, Utah in 1861. Two circumstances of his early life in the western wilderness profoundly influenced him - the proximity of the little log cabin where he was born to the lofty Wasatch Mountains, and his familiarity with the Indians in their native haunts. The first awakened and fostered in him a love for sublimity of form; and the second furnished him with an unfailing source of material for his creative work.
A the age of eighteen, Dallin went to Boston to begin his art studies. In 1888, he went to Paris, where he remained until 1890, studying at the Ecole des Beaux Arts and at Academie Julien under Henri Chapu. He returned to America in 1890 and moved to Massachusetts.
Cryus Dallin not only created statues of Native Americans, but he was also well know for his portrait statues. Among these are: Sir Isaac Newton for the Congressional Library in Washington D.C., General Hancock in Gettysburg, Oliver Wendell Holmes, and Mrs. Julia Ward Howe at the Museum of Fine Art in Boston. The principal monuments executed by Dallin are the Pioneer Monument in Salt Lake City, and the Soldiers' and Sailors' Monument in Syracuse, New York.
Cryus Dallin has received many medals and honors both in America and in Europe. Among his many awards are a gold medal from the American Art Association of New York in 1888, a first class medal in 1893 from the Chicago Exposition, and a gold medal in 1904 at the St. Louis Exposition. In 1909 he received a gold medal from the Paris Salon, an honor which had then been conferred on only six American sculptors.